Streamlined Delivery at the Most Important Stage
The quickest route to your customer, no matter where they are
Take the Smartest Route to Your Customer
Shoppers expectations online are as exacting as they are insatiable. Not only must delivery be free, it must also be fast, flexible and available in a range of different formats – from home delivery and collection point, through to pick-up in store. As if this wasn't hard enough, as retailers enter new geographical markets they must also offer a whole new range of delivery options to suit local preferences.
It's up to operational teams to deliver on these requirements, while also achieving the highest efficiency at the lowest cost-to-serve. Retailers need the most integrated and optimized operations to keep up with the complexities of today's global delivery landscape.
Precision in the Last Mile
Make every moment of your last mile delivery count
Intelligent Carrier Selection
Let our platform select the best carrier to take your shipment where it needs to go, the way the customer wants to receive it.
Effortless Fulfilment
Simplify complex tasks by automating carrier allocation, picking and packing, and customs requirements.
Scale with Agility
Flex your fulfilment to meet demand all over the world, by building integration and optimization into your system's core.
Ship From Store Whitepaper
The Ship from store model is an innovative way for retailers to respond to the changing delivery landscape by making use of their store network, allowing them to make deliveries from their local in-store inventory rather than from a regional hub or warehouse.
Features for Last Mile Delivery
The World's Largest Carrier Library
Access 400+ carriers and 4,900+ services in 220+ countries – all with one integration.
Massive Order Processing at Speed
Our label response API clocks in at 200 milliseconds for lightning fast warehouse efficiency.
Easy Expansion to New Markets
Our software is capable of processing more than 62K transactions per second at peak.
Ship Faster for a First Class Delivery Experience
We offer the largest label library globally enabling you can connect to over 400 carriers, 4,900 services in over 220 countries.
Supercharge your last mile by shipping up to 10x faster than most carrier APIs with 200ms response times.
Deliver Goods with over 400 Carriers Worldwide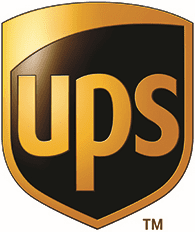 Leverage Store Inventory with Ship From Store
The Ship from store model allows sellers to leverage inventory in their physical stores making it available to sell through their ecommerce channels.
Take your inventory to a wider audience and reduce demand on warehouses to provide operational contingency.
– More on last mile delivery –
Find Out More About Last Mile Delivery
Speak to one of our Experts
about Last Mile Delivery…