Diversify your carrier library
With over 350 native carrier integrations, your customers can ship globally and effortlessly scale their shipping operations.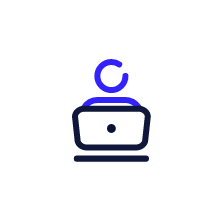 Offer the best services for your customers
You can compare rates, transit time and much more with over 4,000 carrier services and 350,000+ PUDO locations, ensuring you select the best option for every shipment. 
Reduce maintenance and integration costs
Maintaining carrier integrations can take up valuable time and money. We take care of this for you, removing complexity and costs.
Typical direct carrier API: 1600ms
Typical Competitor/CMS Platform: 800-1600ms
Market-leading automation software
​Our platform uses a ton of logic to perform tasks on your behalf, such as speedy allocation decisions at scale and at granular levels to cater for all use cases.
With a guaranteed uptime of 99.99%, 3PLs can print carrier compliant labels at lightning speed, in less than 300 milliseconds to be precise.
This supports automated pick and pack workflows and helps you ship large volumes with ease.
We politely challenge you to find another offering like it.
International shipping made simple
Reduce unnecessary delays
We facilitate your cross-border shipping operations by enabling you to easily produce customs documentation such as CN22 / CN23 and commercial invoices.
Access international carriers and pass the necessary information (IOSS, EORI) to smoothly ship anywhere.
Ship anywhere with over 350 global carriers through a single integration
Your customers are going green
We're pedaling alongside them to deliver on those ambitious sustainability goals
As 3PLs, you know your customers are setting increasingly ambitious sustainability goals.
At Metapack, we're committed to helping them achieve those goals with our eco-friendly delivery solutions. Let us help you deliver on sustainability, one package at a time.
Cutting-edge reporting, built by industry experts
Periods of unprecedented demand and heightened industrial action in global markets demonstrate just how important it is to better manage risk. When post and parcel services are predicted to fail, we help you reduce the impact on your operation and, fundamentally, the experience of the end consumer.
Lower your cost-to-ship with Metapack's 3PL solution
The carrier platform for eCommerce shippers with serious ambitions to scale
Configure your shipping locations
Regardless of where your customers ship from you'll be able to meet their needs.
Connect your carrier accounts
Connect carrier accounts with your own negotiated rates and charges for each service type and region.
Add and manage delivery services
Quickly adapt to your customers needs by easily adding and managing delivery services.
Configure your shipping rules
With truly unique carrier allocation using real-time warehouse, carrier and consignment data.
Sync your shipment details
Seamlessly share data between leading warehouse management, order management and eCommerce platforms.
Generate labels and manifests
Enable your customers to ship huge volumes and increase warehouse efficiency by instantly generating carrier compliant labels and manifests.
Effortless delivery analytics
Increase warehouse productivity
Gain visibility of parcel statuses and quickly resolve processing errors.
Avoid failed delivery promises
Identify and intervene with in-flight parcels that may cause delays.
Strengthen your delivery proposition
Understand shipping duration to display accurate delivery dates.
Reduce carrier and shipping costs
Track SLAs and evaluate your parcel profile for contracting.
Already trusted by some of the leading 3PLs
Want to elevate your eCommerce fulfillment?
Learn more about how Metapack can help your 3PL business