Delivery Tracking Software
Cut customer contact while driving repeat purchase
Quickly close the branding gap in your post purchase customer journey with Metapack's Delivery Tracker.
Increase Engagement
Quickly extend your customer engagement with a branded tracking page
Cut Cost to Serve
Anticipate tracking queries and cut customer service contact
Drive Revenue
Advertise through a new sales channel to highly engaged customers
82% of consumers want tracking
to come from the seller, are you listening?
Gain repeat customers by
extending your brand engagement
Manage Multiple Tracking Sites
Create and manage multiple instances of the tracking portal to support sub-brands or regional versions
Customise with your Branding
Upload your brand's logo, font and colours to quickly deploy a branded tracking experience to your customers
Use your Own Tone of Voice
Craft messages that resonate with your shoppers and inspire loyalty using a familiar, on-brand tone of voice
Track with over 400 carriers worldwide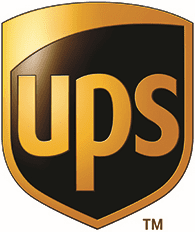 Truly anticipate customer needs
and cut unnecessary contact
Show relevant delivery and tracking updates to
immediately answer questions
All of our carrier data is converted into
consistent, jargon free messages
Track complete orders
, not just individual parcels, with multi parcel tracking
Expertly built and beautifully-designed
delivery tracking software, using best practise UX principles
Tested with
real consumers
Built using significant consumer testing to ensure it delivers exactly what shoppers want
12 months of
client research
Over 12 months of primary research with retailers on the most relevant tracking functionality
Accessible
for everyone
Designed to WCAG 2.1, AA standard for user accessibility, regardless of any impairments
Promote to an engaged
audience and drive sales
Embed adverts into your portal to encourage repeat purchase

Embed adverts into your portal to
immediately answer questions
Track complete orders
, not just individual parcels, with multi parcel tracking
Serve local markets the
right tracking experience
Track with carriers from across the world
With over 400 carrier integrations, you can use the right carriers for almost any local market
Local language of your customer
Our tracking messages are carefully translated in 4 languages, with 13 more coming soon
Easily scale to
new markets
Create additional instances to support regional ecommerce strategies
Improve engagement &
customer satisfaction
Integrate with Google Analytics
, to track click throughs, traffic, page visits and test content
Capture customer sentiment
and measure your experiences by ratings and feedback
Grow your social network
by sharing your channels within the page
What makes our delivery tracking software
product different?
Track multi-parcel orders through one page
Make tracking messages consistent, regardless of the carrier
Automatically show the right language, properly translated
Integrate with the world's largest carrier library
Tired of hearing "where is my order?"