Why enterprise businesses choose Metapack
…increase in customer retention
…reduction in your shipping costs
…saving per carrier integration
…increase in customer retention
…reduction in your shipping costs
…saving per carrier integration
Trusted by hundreds of the world's most successful retailers
Ship anywhere with over 350 global carriers through a single integration
The carrier platform for eCommerce shippers with serious ambitions to scale
Easily integrate with the world's carriers
Automatically select the best service for a parcel
Handle massive volume at incredible speed
Fulfill delivery promises at the lowest cost
Quickly start shipping in new ways and locations
Track operational performance
Select the right carrier for each order
Meet your customers' delivery expectations, every time
Reduce parcel shipping costs
Automatically select the service that can meet the order requirements and delivery service type such as economy, next day or nominated day for the best price.
Keep your delivery promise
Use warehouse operating and cut off times, parcel weight and dimensions, delivery addresses and business rules to prevent allocating to a service that cannot meet your customer delivery promise.
Gain delivery contingency
Easily adjust how you ship and where from. This allows you to quickly react to carrier service outages and captivity issues, unscheduled warehouse closures and unanticipated volumes.
Option: Expedited  |  Zip: 78757  |  Weight 1.8lb
International Expansion Playbook
Whether your company's located 5 of 5000 miles away, consumers expect just as much from brands when it comes to delivery. Fast, few, and trackable delivery can be complicated for retailers to provide, especially when they lack a local presence. Successful international expansion lies in finding the right balance between cost-effectiveness and customer experience. Find out how to scale into new markets by downloading our Playbook.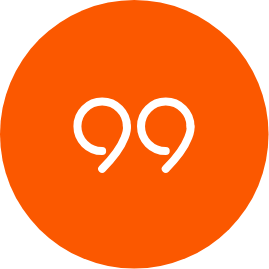 Delivery Manager helps us offer a wider range of delivery options which reflect how our customers want to receive their orders all over the world."
Typical direct carrier API: 1600ms
Typical Competitor/CMS Platform: 800-1600ms
Use the fastest, most reliable shipping API
Removing warehouse disruption with lightning fast performance
With a guaranteed uptime of 99.99% we ensure there's never any disruption at the backbench.
Our API will pick the right carrier service and generate an approved shipping label. all within 300 milliseconds, even during the busiest peak periods.
Create carrier-approved labels
Print outbound and return carrier approved labels in the latest specifications
Instantly generate:
Compliant labels in uniformed sizes for all services
Labels in print formats including: ZPL, PDF and PNG
Return shipping labels you can pack with shipments
Multi-language labels for localized shipping
Ship smoothly across borders
Avoid shipment hold ups with the correct documentation
Smoothly ship by:
Efficiently handling exceptions such as re-prints and errors
Adding label extensions with internal reference numbers,
barcodes and more
Producing customs paperwork such as CN22/ CN23
and commercial Invoices
Scheduling pre-advice to carriers
Build powerful shipping rules
No development work necessary
Easily prioritze which carriers and carrier services your shipments are allocated to by setting up shipping rules based on various criteria.
These can be edited whenever, requiring zero development work.
Effortlessly sync and share data across your various business systems
Our shipping software and API is unlike any other…
Seriously fast responses rates
Unlike most shipping software, we create native integrations, for unparalleled performance. We are honest about our speeds, and so confident in our response rates we contract to them.
Truly unique carrier allocation
Unlike most shipping software which use fixed rules or hard-coded logic, our allocation engine uses real-time carrier, warehouse and consignment data to ensure selection perfectly matches your delivery requirements.
Built for volume and scale
With 1 billion labels transacted a year, and 13.5 billion tracking events, our platform is built to handle serious volumes with contracted 99.99% availability.
Want to access the right carriers?
Learn more about Delivery Manager