Optimize your
Ecommerce Fulfilment
Offer more delivery options, effortlessly
The Operational Struggle for Customer Convenience
Today's customer wants delivery options to match their priorities, whether that's speed, cost, or even environmental impact. And if they don't find them on your website, they'll look elsewhere.
The pressure is on for retailers to diversify and scale their fulfilment. But for many, increased customer convenience comes at the price of additional complexity for operational teams. And yet, it doesn't have to be this way. By synchronizing their supply chain with the front-end, retailers can meet the diverse needs of customers around the globe, without sacrificing operational efficiency.
Effortless Ecommerce Fulfilment
Greater customer choice, without the productivity cost
Streamline Fulfilment
Save your operational team precious
time by automating tasks such as
carrier allocation, picking and packing,
and customs requirements.
Drive Conversions
Convenience means something
different to everyone. Make sure
your website is serving up the
delivery experience that suits each
customer's needs.
Scale On-demand
Build sufficient integration and optimization into your operations for fulfilment to flex to demand, no matter where in the world it is.
The Delivery Options Benchmark
58% of global consumers have purchased from one website over another because of their delivery options. Do you know the delivery options you should be providing to stand out and compete?
Find out more in Metapack's Delivery Options Maturity Index, our research into how successful top-ranking retailers and brand provide delivery options online.
Solutions for Ecommerce Fulfilment
Massive Order Processing at Speed
Our label response API clocks in at 200 milliseconds for lightning fast warehouse efficiency.
Simplified Returns
Provide your customers with seamless global returns and exchanges.
The World's Largest Carrier Library
Access 400+ carriers and 4,900+ services in 220+ countries – all with one integration.
Give Customers the Choices They
Want with Delivery Options
Increase customer loyalty with a wide range of convenient, reliable delivery options and collection points.
Include options such as next day, same day, PUDO, Ship from Store using a dynamic algorithm based on location, preferences, product details and more.
Deliver Goods with over 400 Carriers Worldwide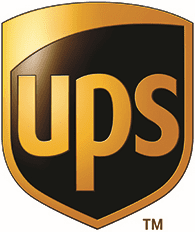 Ship Faster and Deliver on your Ecommerce Fulfilment Promises
We offer the largest label library globally enabling you can connect to over 400 carriers, 4,900 services in over 220 countries.
Supercharge your last mile by shipping up to 10x faster than most carrier APIs with 200ms response times.
– More on ecommerce fulfilment –
Learn More About Ecommerce Fulfilment
Speak to one of our Experts
about Ecommerce Fulfillment…